Select-A-Shield™
SFP1215W2
Microwave & RF Shielded Pouch
Designed for Security, Seizure and Forensics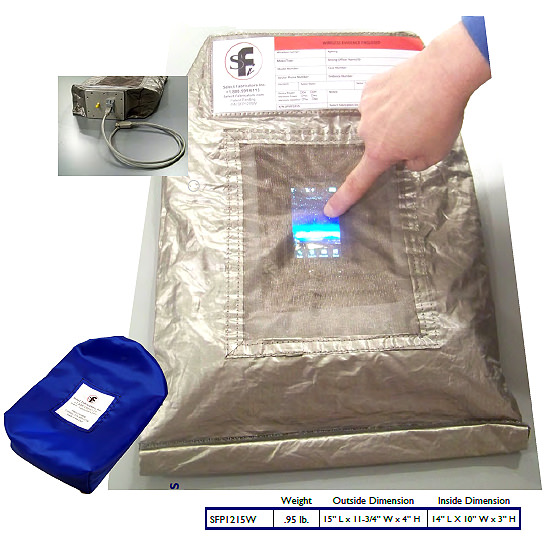 Better than –75 dB, 99.95% RF Isolation from 500MHz to 6.0GHz.



Secure on-site mobile device data extraction is now a reality with Select Fabricators' SFP1215W2 Shielded Forensic Pouch
The SFP1215W2 allows for hands-on manipulation
Complete Kit comes with Operating Instructions and Carry Bag
More affordable than lab based non-portable metal enclosures.
Works with any portable wireless device including Smart Phones with SFi's capacitive sensing technology.
Connects to any forensic diagnostic software / computer.
USB 2.0 Type B to USB 2.0 type A, fully shielded, Panel Mount—Electrical Capabilities are 5 VDC, 0.500mA