Solid Wall
Refurbished RF Shielded Rooms
Modular Enclosures to Size Required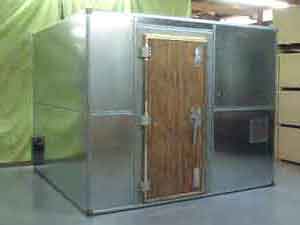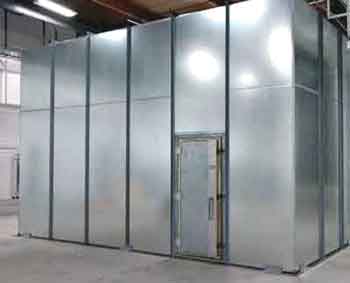 The CIR shielded rooms will provide up to 100db min. of attenuation from 14 KHz to 10 GHz when subject to electric fields and plane waves.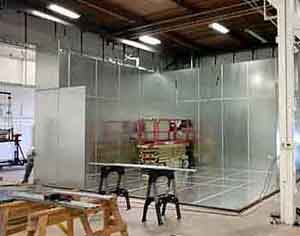 We specialize in shielded enclosure manufacturing, modification, refurbishment, installation, and RF testing.
CIR manufactures and installs steel clad, clamp together, shielded enclosures.
We recommend the steel clad system because, with its sturdy construction, it is easily modified.

Enclosures
All Sheet Modular Steel Chambers
3/4 MDF 28 gauge Steel Panels
CIR Manufactured Waveguides
CIR Manufactured Pen Panel/Bulkhead
Can be made to any size you require
100dB to 40GHz doors, when available
We are always looking for good used RF shielded doors. If you have any Universal, RayProof, Braden, ETS-Lindgren (knife edge) doors to sell.
RF Shielded rooms provide the necessary RF quiet environment in which to conduct many different application tests such as EMC, wireless technology on automotive or military vehicles, MRI scans, etc. These rooms are built with modular RF shielding, electromagnetic pulse protection EMP shielding, TEMPEST (secure communications) shielding and architectural shielding systems. The RF shielded room keeps electromagnetic signals from leaving the room and prevents electomagnetic interference (EMI) from entering the room.