MRI Shield Room
Standard
&
Custom-Designed
Modular Enclosures to ANY Size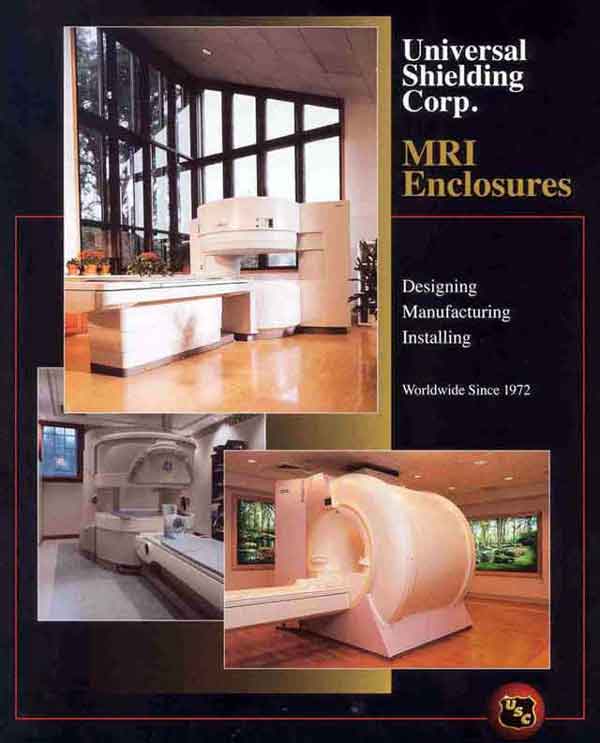 Universal Shielding Corp. is recognized as a leader in the medical industry for providing safe, interference-free environments for MRI. MRI Shielded enclosures are not developed without a deep understanding of the problems faced by every customer, the RF shielding requirements of the specific MRI machines, and the expert knowledge of assembling and testing a shielded enclosure at the site. Our experienced staff of designers, engineers, manufacturing staff, and installation crews have the necessary in depth knowledge to meet the shielded enclosure requirements of all MRI vendors.
We are extremely proud of our reputation for on-time delivery, safety, reliability, and expertise.
FIELD TYPE

USC-26 TYPICAL ATTENUATION

Magnetic

100 dB from 1 MHz to 30 MHz

Electric Fields

&

Plane Wave

100 dB from 10 MHz to 100 MHz

Plane Wave

100 dB from 400 MHz to 10 GHz

Microwave

100 dB at 10 GHz
MRI
RF Shield Doors
Solid
Clear Glass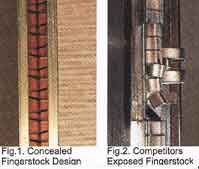 A shielded enclosure is only as effective as its access door.

Universal's unique design has proven its capability throughout the industry for the past 45 years.
Advantages:
Lightweight and easily operable

Excellent shielding characteristics

Aesthetically enhanced for medical environment

Two (2) rows of fingerstock seals concealed in brass extrusion

Easily serviceable and low maintenance

Doors finished with manual openers, hands free operation and various finishes.

Flush sills for easy entry
MRI Architectural
&
View Windows



Universal RF shielded windows are designed to meet MRI attenuation specifications.

Crafted from a double layer of wire cloth with associated glazing, each window is coated to minimize visual moiré patterns.

Sliding windows are also available

Windows may be fabricated for skylights as well as large viewing areas.
MRI Lighted Murals
When a window isn't practical add a tranquil scene or advertising anywhere in the room

RF Shielded back lit mural enclosures
Wood or Metal Framed
Standard fluorescent or LED lights
Sizes

4' x 4'

4' x 6'

4' x 8'

Custom
No screen interference
Just add your mural or advertising