Filtronica, Inc. is pleased to offer a completely different thought about EMI / RFI filters; how often have you wished you could get the filter that fits your application? Now you can. Filtronica , Inc. offers a unique service, where you the customer, tells us how the filter should fit, function and perform. Our engineers will work with you in designing a prototype to fit your needs. They will examine your requirements and deliver to you a filter system which will take your entire system through approval. Prototype costs can be rolled into later orders.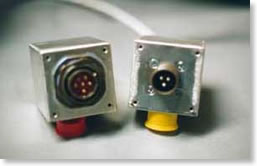 We can provide filters designed by such earlier companies such as 'POTTER PRODUCTION", "GENISTRON" or "GENISCO". Please contact us with your requirements.
A fresh new look? Yes and No. Yes- because you are in the drivers seat. You don't need to look at volumes of catalogs, just send us your specifications, the rest is done. No- This type of service has been offered before, but…in the hurry of getting to the big market, this service was lost. Now you can have it again from us.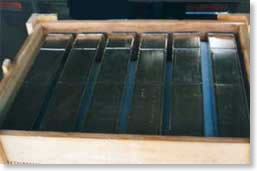 We do not intend to sell you filters that can be purchased from large inventories, however, if you need a custom filter in a short time, come talk to us.
We will not have a catalog with all kinds of (obsolete) designs, rather we will give you the freshest idea in the filter industry.
So, call us and we will attempt to give you the best service and fastest turn-around in the industry.