Easy-Assembly Aluminum External Frame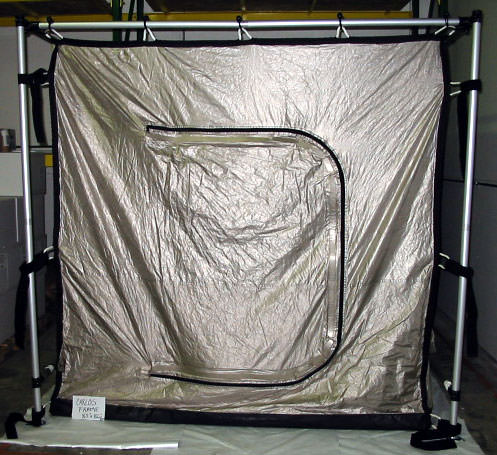 Series 400
Single Layer Tent
≥ 70 dB Attenuation 14 MHz to 10 GHz
Series 400
Double Layer Tent
≥ 90 dB Attenuation 1 MHz to 10 GHz


Easy-Assemble Features
Free-standing shelters that need no guy wires.

They'll stand securely on grass, dirt, or pavement without ropes or poles.

Can be broken down into lengths < 48" for shipping

Portable and Compact

Thick & Thin Wall Tubular Aluminum Construction

Constructed of light weight, high strength, anodized aluminum tubing and joined by glass filled polycarbonate fittings or aluminum fittings

For the ultimate in simplicity and convenience, the entire system is designed to be assembled or modified with only one tool…a 3/16" Hex Key.
Tent Features
Basic tent has a floor which is Single or Double layer of conductive fabric sandwiched between 2 layers of heavy duty black vinyl. It is very durable

Storage / Transport Bag

Filtered or Unfiltered Power via Shielded Sleeve