| | | |
| --- | --- | --- |
| | Ramsey Electronics, LLC | |
RF Shielded EMI POE Ethernet Filters

STEGBE4590




THE GIGABIT ETHERNET I/O INTERFACE WITH INTELLIGENT PoE DETECTION AND PASS THROUGH!
Check out our latest RF isolated I/O interface!

Our STEGBE4590 Ethernet & PoE Interface provides you an incredible 90 dB from the 700 MHz 4G LTE bands to >90 dB!

But it only starts there.

The built-in smart PoE system automatically detects 802.3af/at protocols, identifies them for you, and passes it on to your powered DUT… or vice versa.

And providing 8 independent data lines with >90 dB isolation, it can be used for a host of custom I/O applications, including data, DC, or any combination thereof!

If you need a truly transparent I/O between your DUT and your bench, the STEGBE4590 is it!




---

STE10GBE




10 GIGABIT ETHERNET WITH PoE, >90dB ISOLATION!

Yes, we said 10 Gigabit! Our brand new STE10GBE Ethernet interface provides 10GBASE-T copper Ethernet using standard CAT6A or CAT7 cables. The interface is also backwards compatible with 5GBASE-T, 2.5GBASE-T, 1000BASE-T, 100BASE-T, and 10BASE-T, and provides an RF isolation >90dB at all speeds. And just like our Gigabit interface it auto-detects and passes 802.3af/at PoE at all speeds! Our single-hole mount maintains 100% shielding and makes mounting simple.


USB 2.0 High Speed EMI Filter


STEUSB2071



THE ULTIMATE USB2.0 HIGH SPEED I/O INTERFACE FOR YOUR SHIELDED ENVIRONMENT!
Looking for a high speed USB2.0 I/O for your new STE RF Enclosure, or to upgrade your existing STE Enclosure, or as a retrofit to your existing screen room or competitive enclosure? We've got you covered, with our new STEUSB2071 High Speed I/O Filtered Interface! Incredible performance down to the 700 MHz LTE bands all the way up to 6 GHz, simple 100% isolated and shielded single hole mount for easy retrofit and upgrades, auto-detect and display of USB power, and a whole lot more! Check it out... it simply doesn't get any better!


RF Shielded 4K HD Video Filter

STEHR140




4K HIGH RESOLUTION VIDEO, >85dB ISOLATION!

The impossible RF Test Enclosure I/O is now made possible by Ramsey Electronics®! Our STEHR140 interface provides a very compact HDMI I/O option that passes 4K video up to 2160p while maintain an RF isolation greater than 85dB from the low 600MHz bands all the way up to 8GHz! Like our USB and Ethernet interfaces, the 4K video interface maintains 100% shielding with its easy to install single-hole mount.


RF Filtered D-Sub Connectors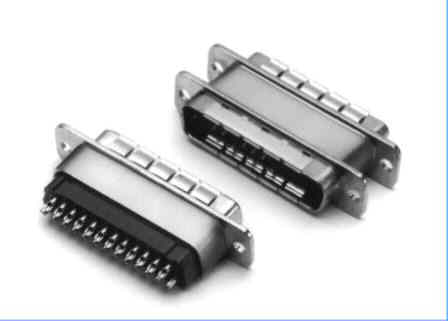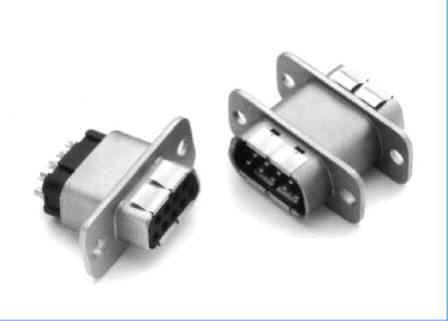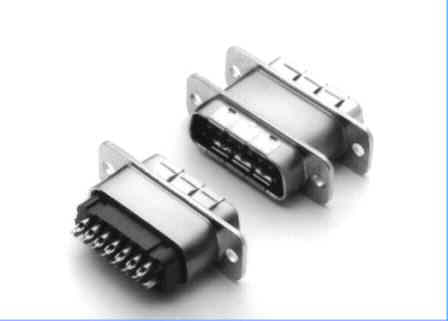 FEMALE TO MALE
TYPICAL IS MALE ON THE OUTSIDE
---

CONN278

DB 9 10 PF Connector (RF Filtered) Photo

Used for very high-speed data, <= 400 Mbps (required for USB 2.0)

* Includes EMI39 RF Shielded Dust Cap Tech Note

CONN207

DB 9 100 PF Connector (RF Filtered) Photo

Used for high-speed data, <= 150Mbps (Required for USB 1.x or 10/100 Ethernet)

* Includes EMI39 RF Shielded Dust Cap

CONN67

DB 9 1000 PF Connector (RF Filtered) Photo

Used for RS-232 * Includes EMI39 RF Shielded Dust Cap

STERJ45

RJ45 Adapter Kit Photo

THIS IS A PAIR OF ADAPTERS Tech Note

Connects to RF Filtered DB9 100pF (not included)
RJ45 plugs into female DB9 on inside
RJ45 plugs into male DB9 on outside

STEUSB-S

USB INTERFACE CONNECTOR, CONNECTS TO RF FILTERED DB9

(additional cost for DB9)

THIS IS A PAIR OF ADAPTERS

(Type B on the outside of the enclosure and Type A on the inside of the enclosure)