Universal enclosures provide extraordinary shielding attenuation. This is attributed to the shielded enclosure door design.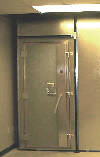 Standard Manual
&
Automatic
RF Shielded Doors
All Universal Shield Room Doors
Have a Minimum of Three Hinges
and Three Latches
100 dB Single Knife Edge
120 dB Double Knife Edge
Single
&
Double
Leaf Doors
Latching Mechanism
USC enclosure doors are equipped with a 3-point latching mechanism for tight, RFI-EMI-secure closing. Bearing surfaces, rollers and door cams are of case-hardened tool steel, designed to provide years of trouble-free operation with no loss of attenuation capability due to friction and wear. Our doors are extremely easy to operate; they require less than 20 pounds of force on the handle.
Door Construction
To achieve the attenuation levels required, our doors are equipped with a minimum of two rows of beryllium copper "fingers" around the periphery of the door. In the closed position, the fingers contact the door frame to assure an RFI/EMI leak-proof seal. The following is a type of door/frame construction offered by USC:

Model RCM-154 Door design encompasses:
Single Knife Edge (MIL-STD-285) 100 dB

Concealed finger stock - This design results in a damage free closure seal

Three point latch system

Three adjustable hinges

Standard door clear opening 36" X 84"

All sizes are available, single and double doors

Optional - Outdoor MIL-STD Approved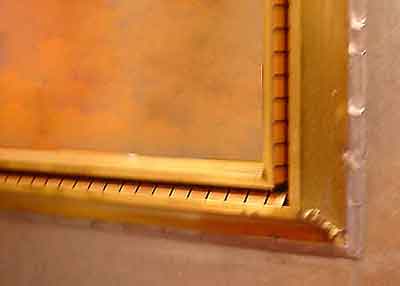 Model RCM-254 Door design encompasses:
Double Knife Edge (NSA-65-6) 120 dB

Concealed finger stock - This design results in a damage free closure seal.

Three point latch system.

Three adjustable hinges

Standard door clear opening 36" X 84"

All sizes are available, single and double door

Optional - Outdoor MIL-STD Approved