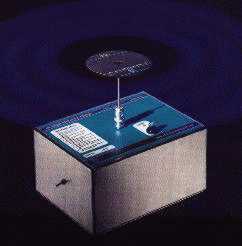 Model ERS
30MHz to 1.0GHz
2MHz Steps
Emission Reference Source

| | |
| --- | --- |
| | Calibration traceable to NPL |
| | Obtain a true end-to-end calibration including site conditions and analyzer |
| | Allows the user to obtain realistic measurements in indoor test sites |
| | Built in monopole radiator |
| | Broadband output covering the range 30MHz to 1GHz |
| | Direct output to BNC socket |
A Small self contained RF radiator which generates a known measured field strength at standard measurement distances. Enables emission measurement to be correlated against a true open field site condition.
| | |
| --- | --- |
| Antenna - ERS distance: | 3m |
| Polarisation: | vertical and horizontal |
| ERS height: | 0.8m |
| Antenna height: | Scanned 1m to 4 m |

ERS is a portable self-contained RF comb generator that produces waveforms from 30MHz to 1GHz in 2MHz steps.
ERS has top-loaded broadband monopole antenna allowing vertical and horizontal polarization test.
The ONLY Calibrated Reference Source on the market today

National Physics Laboratory (NPL) calibration

Calibration data included

Obtain a true end-to-end calibration including site conditions and analyzer.

Allows the user to obtain realistic measurements in indoor test sites.

Built-in monopole radiator.

Rechargeable battery (charger is included)

Direct output to BNC connector.

Model ERS-2
A low output version of the ERS with a field strength (at 3m) between 30 and 50dBuV/m (The equivalent figures for the standard version are 50-70BuV/m.
This lower output makes the ERS-2 ideal for use in test cells and chambers and other enclosed spaces, avoiding the tendency to overload the instrumentation.